Companies that are commercially dependent on Yocto Project participate in membership to collaborate together upstream.
Resources generated by membership dues allow for additional fellows and infrastructure to sustain, secure, and innovate Yocto Project for decades to come.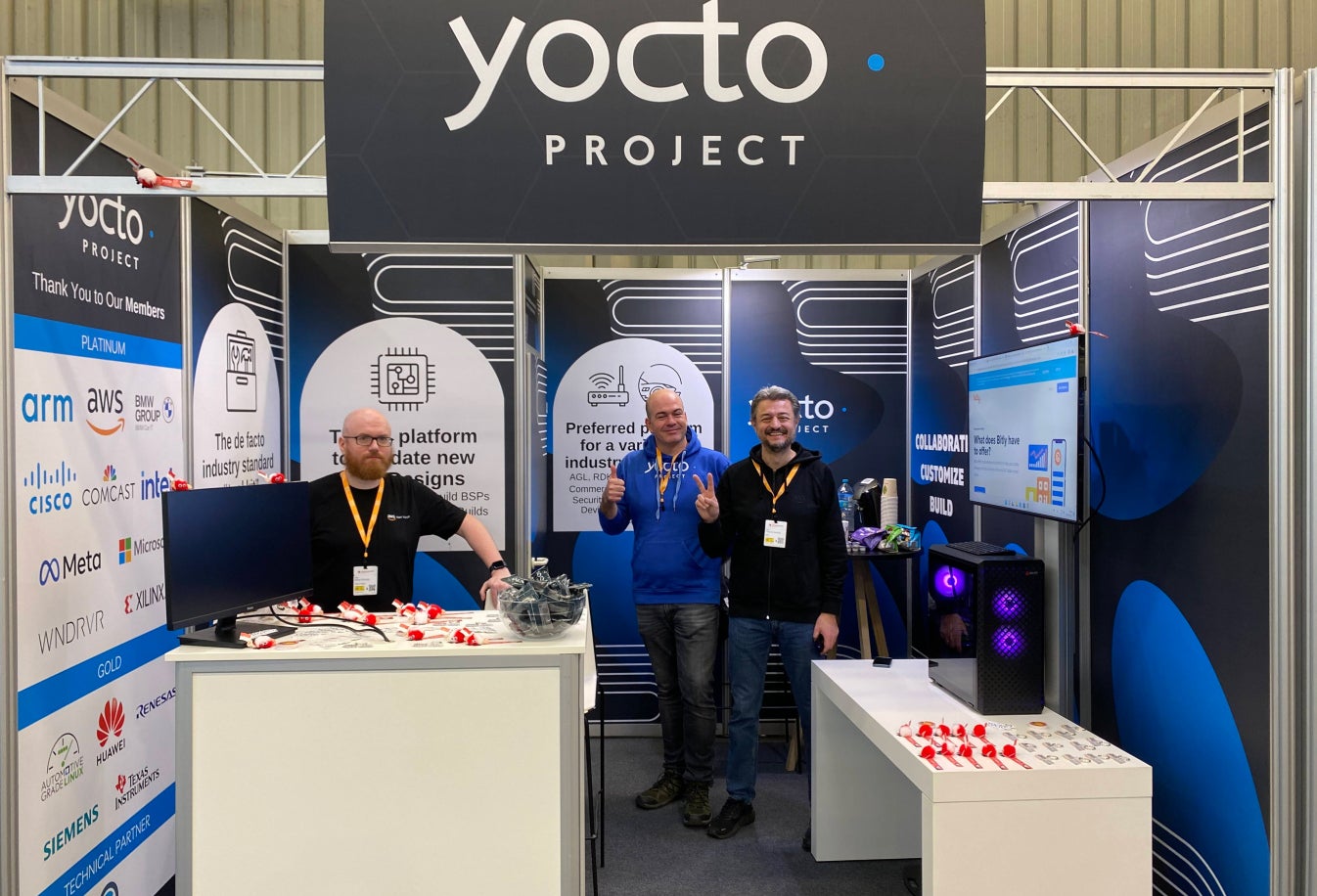 Why Organizations Join Yocto Project
#1 Linux build platform used by dozens of industries
The de facto industry standard "tool kit"
The de facto industry standard "tool kit" for building custom embedded Linux operating systems
The #1 platform to validate new SoC designs
(all architectures) and build BSPsSBOMs and Reproducible Builds
Preferred platform for a variety of industry initiatives
AGL, RDK Set Top Boxes, TVs, Commercial Switches, Routers, Security Products, Embedded Devices, Medical Devices, and much more
Maintained by a highly skilled, small team
We are always looking for contributors and members.
Benefit
Platinum
Gold
Silver
Associate*
Yocto Project Job Board Lists
Yes
Yes
Yes
Yes
TSC
2 nominations, 2 votes
1 nomination, 1 vote
No
No
Governing Board Representitive
One appointee with 2 votes
One appointee with 1 vote
One elected rep with one vote for
Silver Membership as a class
No
Git Repo Placement
Priority Listing
No
No
No
Nightly Builds
Yes (multiple configurations)
Yes (single configuration)
No
No
Booth/Ad Logo
Yes
Yes
No
No
Advocacy Committee
One appointee with 2 votes
One appointee with 1 vote
Observation rights
None
Compatibility Badge
Platinum Compatible
Gold Compatible
Silver Compatible
None
Reference Platform Influence
Influence
No
No
No
Layer Testing
Layers tested before changes merge (advance warning of issues)
Layers tested after changes merge
No
No
Annual Fee**
$100,000
$45,000
Priced by employee headcount***

$20,000 (USD) 5,000+
$10,000 (USD) 100 – 4,999
$5,000 (USD) 0 – 99
Free*
*Associate Membership is free for pre-approved open source projects, non-governmental organizations, academic institutions, or government research institutions.
** Linux Foundation membership is a prerequisite — fees listed here are separate from LF member dues.
*** Solely for purposes of calculating fees, Consolidated Employees include all employees of Related Companies (as defined in the Charter), which include any direct and indirect parent companies, and all sister and subsidiary entities. Employees do not include third party contractors.
For all membership inquiries, use this form: